A few of the advantages of burning wood pellets.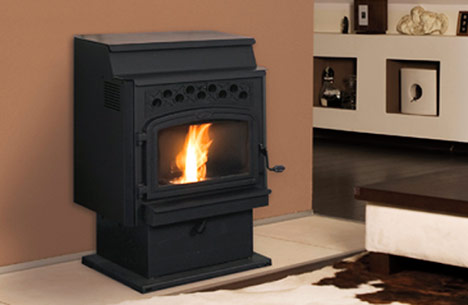 Reduces our dependence on foreign oil and gas.
Pellet fuel cost is not dictated by world markets; therefore cost is more affordable and predictable.
Since pellet stove emissions are so low they can be burned in most areas even those with burning restrictions.
Pellet fuel has been proven to provide the cleanest burn of any solid fuel.
Because of the near total combustion (around 98.5%) pellet stoves produce virtually no creosote.
This also allows installation of a pellet stove by direct vent... without a chimney!
Sustainable source of fuel.
One ton of wood pellets has the heat value of about one and a half cords of wood and stacks easily
in one third the space! This makes it possible to easily store fuel for the entire season.
A 40-pound bag of our Wood Pellets produces about 3 ounces of ash or less.
An Environmentally Superior source of heat, CO2 Neutral both in combustion and storage.