I was reading the morning paper, and there was an article in there,
from the Associated Press on the status of fuel oil.
According to the AP energy writer, last winter was the warmest winter
on record!! We can't bank on that happening again for sure.
Another thing we can't bank on, is the price of oil.
When we burn wood pellets, or coal, we are generally
of the mind that "at least we aren't burning oil".
And we are all glad of that!! I know I am!!
We are lucky to be burning a fuel that we get from North America.
The price of these fuels, seem to remain a lot more stable.
The price of fuel oil, is expected to be the highest ever,
averaging out around $3.80 or more, per gallon!!!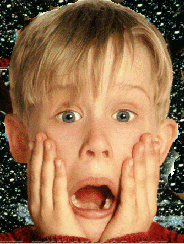 But we are not "completely" immune.
The processing of these products, does rely on diesel fuel.
The factor that influences our prices more than anything.
When diesel goes up, the manufacturers' prices go up
and the local truckers are forced to get more for shipping.
It costs a lot of money to get a trailer truck to and from
Pennsylvania, where coal comes from, and especially from
the northwest, to the east coast, where a lot of the pellets come from.
Right now, our prices are the same as they have been for some time,
and our delivery charges have remained low.
Especially compared to our local competitors.
We are just a small local outfit. One guy, one truck, and "Guido" the forklift,
faced with the same day to day issues that you all have.
We watch our dollars just like you!
We know you will shop around, and that is fine!
But we know our products are probably the best around,
and we are confident you get service that you WILL NOT GET elsewhere.
We can't stress enough!! Don't go down the path of using
the cheapest products you can find, in your expensive appliance!!
From our experience, and our customer feedback from those that have "returned",
It's just not worth it!!
It's getting REALLY busy!! Give us a call, give us a try.
We have plenty of stock right now, we always try to have plenty
on hand... but we do not know what the prices will be later on
when Mother Nature gives us the "cold shoulder"!!
Thanks again, to all of our customers, o